Patreon, a San Francisco based crowdfunding company, exists for artists to be directly funded by their fans. This vis-à-vis approach to funding has made the company a household name, but many gamers see the personalized venture capital model as being deeply flawed. Their rationale points out that privileged white women with media connections are garnering the most funds. These PWGG (Priviledged White Gamer Girls) have been claiming to create "art" with their donations, but in reality are treating their donations as a personal trust fund.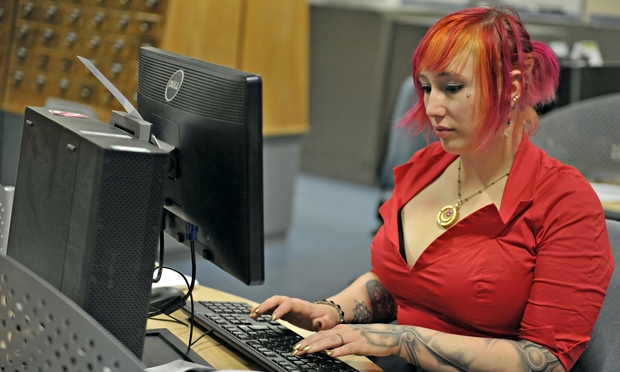 Zoe Quinn is an indie games developer who has been the cause célèbre of the alleged milking of Patreon. Her rise to notoriety happened when her ex-boyfriend Eron Gnoji released a 10,000 word blog in August 2014 about the alleged abuse he suffered from Quinn, highlighting her alleged infidelities with male journalists in games media. The ensuring cover-up from Reddit and 4chan helped start #GamerGate, giving her enough mainstream press to garner a huge amount of money on Patreon. Using archival tools; Reaxxion has documented her Patreon and the funds donated to it through the table below:
Zoe Quinn Patreon History

| Date(MM/DD/YYYY) | Cash(USD) | Notes |
| --- | --- | --- |
| 10/23/2013 | $0 | Patreon was started. |
| 07/24/2014 | $1,123.33 |  Wizardchan drama and Gamejam drama brought more attention to Zoe. |
| 08/06/2014 | $1,126.00 |  The calm before the storm. This was about a week, before the Gjoni blog went up. |
| 08/21/2014 | $2,146.00 |  Her funding almost doubled, after the posting of Gjoni's blog. |
| 10/20/2014 | $3,395.22 |  Two months from the blog and the start of GamerGate. |
| 3/10/2015 | $4,078.01 | About seven months after Gamergate. |
The kicker is that these figures are what she gets per month. Only in the western world can a Privileged White Gamer Girl earn over $60,000 a year for being known as a philanderer who created an HTML game. Zoe Quinn's scam has caught on with other devious Privileged White Gamer Girls and even some who want to be perceived as such. One case that popped up solely after gamergate to get victim bucks would be Brianna Wu, who was born as a white male.
Brianna Wu aka Johnny Flynt is a transsexual game developer who has managed to produce a lone title in his repertoire, the sci-fi based mobile game app "Revolution 60," which is a short game about sexy women fighting other sexy women with lasers. Brianna Wu's title didn't manage to woo the gaming press or the consumers. He was a non-factor in the gaming industry who consistently butted in as a "woman" since the early 2010's. This managed to change when GamerGate gained traction and Mr. Wu submerged himself completely in to the debate.
The anti-gamer gate coalition, being extremely tribal to "misogynists" in gaming, backed his recent Patreon. While Zoe Quinn had at least a willing audience before GamerGate, you can attribute all of the Brianna Wu donations to do-gooders who want to oppose GamerGate. Here's a table of Brianna Wu's Patreon donations:
Brianna Wu Patreon History

| Date(MM/DD/YYYY) | Cash(USD) | Notes |
| --- | --- | --- |
| 12/19/2014 | $0 | Brianna's Patreon is created. |
| 01/07/2015 | $13,035.00 | About $10,000 of the whole pot is a one time donation. |
| 02/13/2015 | $3,334.00 | One time donation subsides. He still gains $300. |
| 03/10/2015 | $3,470.00 | |
Brianna Wu is currently using that money to hire a female personal assistant who is granted $2,500 of the monthly Patreon to monitor Brianna Wu's Twitter. While Zoe Quinn is an actual Privileged White Gamer Girl, Brianna Wu is getting a similar amount while being a bootleg PWGG. I personally thought that anti-gamers were just generous with everybody, but I was proven wrong while researching Youtube comedian Peter Coffin.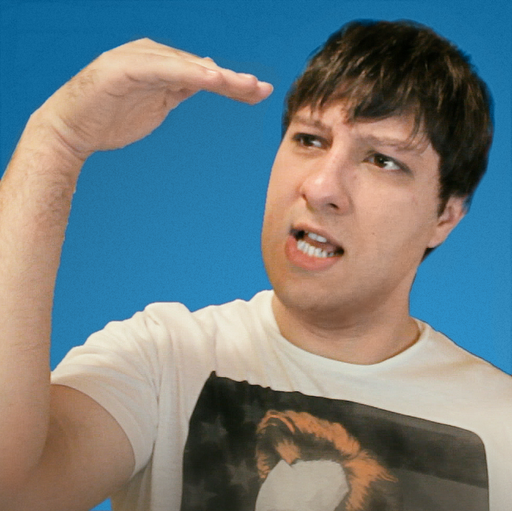 Peter Coffin joined anti-gamergate with his parody songs "#BetaAsFuck" and "Shake it off-GamerGate Parody". Coffin also had major drama with Singaporean blogger xiaxue, which resulted in his racist stereotype of his Asian "wife" being proven to be a sockpuppet made by Coffin himself.
Peter transformed into a progressive comedian who would espouse SJW beliefs in his parody videos. Peter went from an insignificant SJW parodist to a major figure through 8chan. An anonymous user posted on the /cow/ board about Peter and his new wife, speculating that Peter's latest wife was also a sockpuppet like his previous fake internet wife. He has been in the limelight for four months now.
Peter's work made him a "victim" of "harassment" like Zoe Quinn and Brianna Wu. He used this moment to annex the Patreon victim money, but it didn't work out as planned Unlike Zoe Quinn, who is a legitimate woman, and Brianna Wu, who is a bootleg woman, Peter was a straight cis-gender heterosexual male. Take a look at his pathetic earnings:
Peter Coffin Patreon History

| Date(MM/DD/YYYY) | Price | Notes |
| --- | --- | --- |
| Feb-March 2014 | $0 | Can't pinpoint exact date the Patreon was started. |
| 07/16/2014 | $4 | 3 donors. |
| 11/06/2014 | $2 | 2 donors. The $2 dollar donor must of quit. |
| 1/14/2015 | $166 | This increase is attributed to Peter Coffin and /cow/'s public spat. Anti-Gamers donated to spite /cow/. |
| 3/10/2015 | $266 | Current amount. |
Peter Coffin learned a valuable lesson that being a white knight for a gynocentric movement is worth less than a minimum wage salary, since most of the donations to Zoe Quinn and Brianna Wu are likely by white knights who donate to their fair maidens.
Patreon will continue to be gamed by PWGG's until the white knights run out of money. In the future, you will see more maidens acting crude towards each other because of a fixed amount of donating white knights, especially if a new maiden comes into the scene to divert funds from established maidens.
Men who want to start a Patreon should learn from Peter Coffin and not do it for pity bucks. A man either has to be extremely talented or entertaining to be able to get hundreds of dollars on a Patreon. A woman just has to simply be beautiful and thin know how to turn on a computer and yell "I'm a victim" in a crowded room to get the big Patreon checks.
Read Next: Why Are So Many Nerds White Knights?