The Games Developer Conference has always been at the forefront of technological and social trends in video games. Many companies like Valve, EA, Sony, Microsoft have influenced past GDC's. This has changed in recent years, when the conference allowed itself to be appropriated by the delusional vermin coalition of society. This past GDC (2015) has been the worst in appeasing anti-masculine and pro SJW doctrine. Here are 10 pictures describing the wilted state of a conference that use to be about game development:
1. Wide loads
As you can note by the badges saying "GDC," this isn't a picture of stereotypical customers at a boutique cupcake shop–these are the so-called architects of societal change that are prevalent on social media. It's no surprise that as video games have a deeper impact and have an effect on our lives, that they would jump on trying to micro-manage gaming. These malodorous whining warthogs are not just simple livestock on the farm, they're the modern representation of Napoleon from George Orwell's Animal Farm.
2. You are a racist
This is cult programming disguised in a game development panel. Instead of posting a thousand word diatribe about this single slide, let me switch it up in to a simple rhetorical question. If ideologies can't be switched or shifted, are all German people doomed to be part of the Nazi party? The party is destroyed but according to the panel above, you can't leave an ideology and must defend it at all cost. Anyway, besides the gang member cult illuminati thing going on with leaving feminism, this panel also wants to guilt you into being a lapdog. You must follow the feminist's orders or you're not working hard enough for Madame Lindsay over at HR with purple hair.
3. Diversity cult
As you can tell, the games industry vermin coalition took a few pages out of the Multi-Level Marketing schemes by selling an unattainable goal of "Diversity." Of course, they never imply what actual diversity means but keep repeating the phrase like a toddler learning a new word. Let's be honest: this is a bunch of wealthy white/Asian people feeling guilty of their success. The type of diversity they want is a doppelganger black guy who believes in all the idiotic tripe they do.
There's already a genre of gaming that is more represented for minorities but they don't even mention it. Go to any fighting convention and you're going to find a crowd that is more representative of America. The type of minorities who like fighting games are not the type of minorities who believe in the delusional doctrines made up by SJW's. The only diversity you will actually see from the "diversity" clergy is in the variations of rotundness, artificial hair color, and stupid tattoos on the females they hire.
4. Doublethink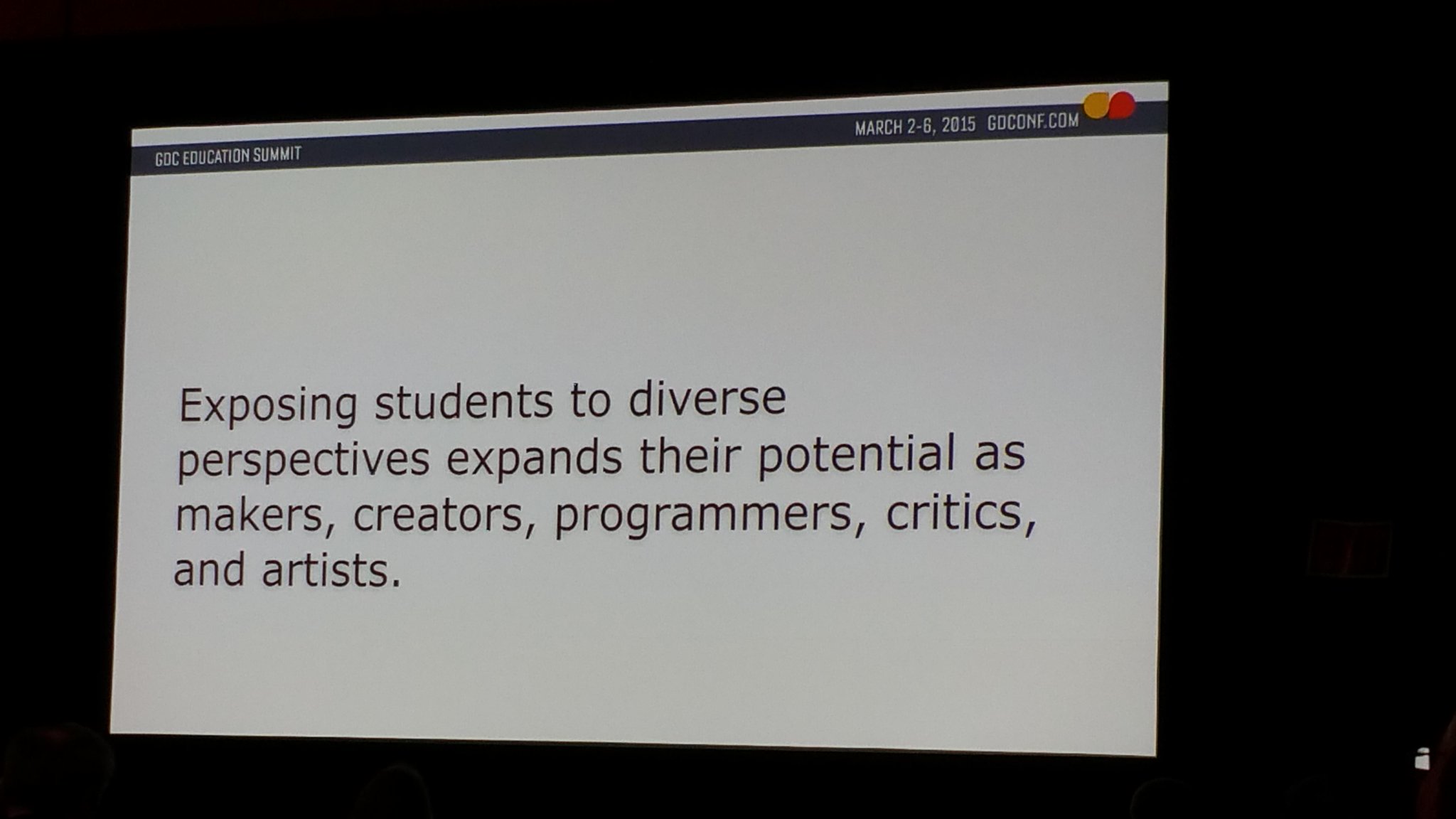 That's the epitome of doublethink. The people who preach diversity are the opposite of open minded. Look at the support GGAutoBlocker has gotten within academia and the game development world. Look at their openness to when Reaxxion opened up and we had just one article published. The people who would write that nonsense are similar to the neighbors who want to be perceived as chill and laid back, but have such a stick up their ass that they call law enforcement over the most benign reasons like using a lawn mower at 5 pm.
5. Sock puppet jokes
If this strange man holding a sock puppet is new to you, you should check out this wonderful article by Reaxxion's own Ryan Carlson here. Even taking aside the stupid tasteless joke and it's impact on to #GamerGate, can we just appreciate that Tim Schafer has shown his true colors to the media? This guy has gone from developing AAA titles like Psychonaughts to begging Kickstarter to fund his over-budgeted and under developed tripe. A man's true worth is shown when he's at the bottom and Tim showed the world that he is the Courtney Love of gaming with a sock puppet joke that only mustered a tiny laugh from the audience. The even funnier fact is that the audience couldn't be anymore rigged to his favor, except if he was Saddam Hussein in a Baghdad comedy club in 1985.
6. Goodbye "male" and "female"
The destruction of society starts slowly. One of the more telling signs that the area you're in is deteriorating faster than Detroit would be the inclusion of gender neutral bathrooms. This might seem hyperbolic to some, since many establishments have unisex and family restrooms which serve the same purpose, but you're going to have to dig deep to see the programming.
Narcissists and other losers of their ilk tend to love institutional support and power. You notice the signs aren't just for all people with an under five word explanation—they specifically mention the schizophrenic gender identity that SJW's have been pumping out. If an institution is kneeling down for those type of people, the canary is pitch black and flying as fast as it can out of the mine.
7. Safe echochamber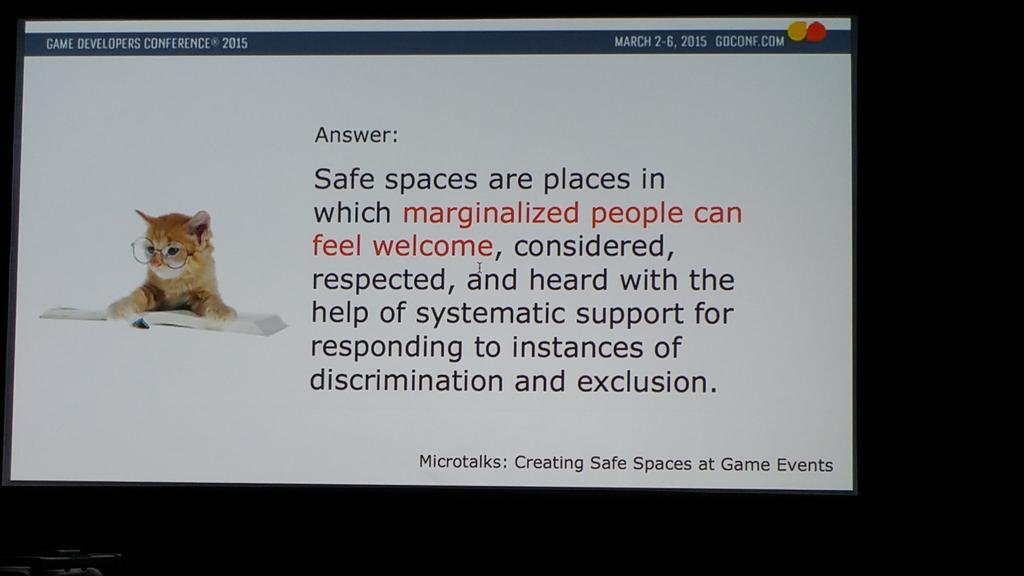 Another omen for an organization, institution, or place that indicates a slow death is the word "safe space." This is the new snowflake term to validate and even export their delusions, because I bet you the terminology doesn't mean keeping elephantine empresses away from normal people. These types of people want to impose on us while having exclusive clubs for themselves. Mind you, these are exclusive clubs where they have real clout and power. This isn't the 2000's where a locked Xanga/Livejournal was considered a safe space. You better pay the troll toll by being "diverse" with "safe spaces" and "gender neutral bathrooms" or you're going to get mobbed at by SJW's on the internet.
8. Gamergate is like murder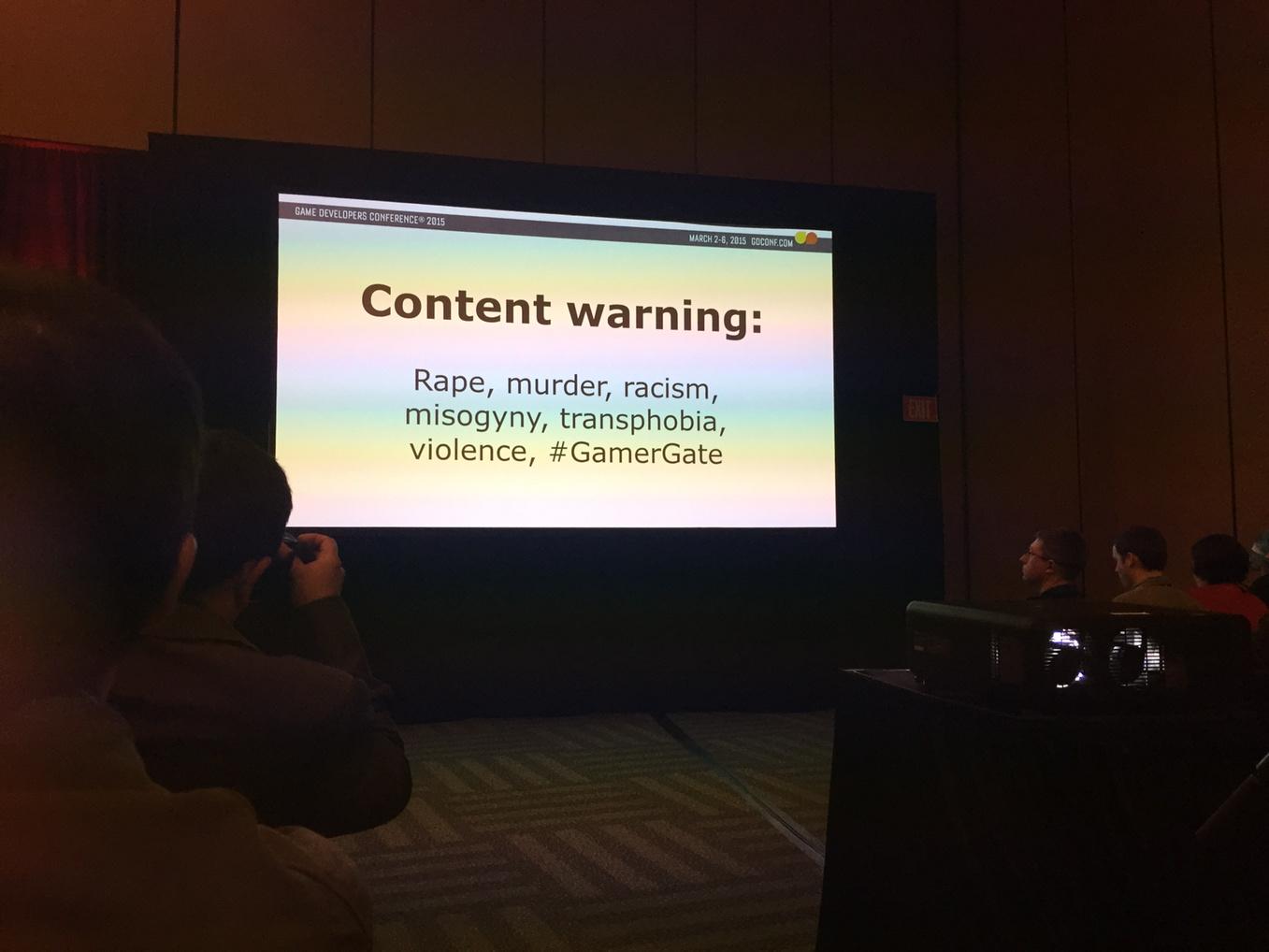 Imagine your company paying thousands of dollars to send you and your fellow co-developers to a games convention. The company of course is forcing you go to the Zoe Quinn panel because they want to avoid any feminist liability where the feminists will inevitably try to blackmail your company for being sexist. You see a college anime-club level PowerPoint with a trigger warning on it. This needs to be expressed in the most blunt way possible: a woman who makes $4,000 a month for just existing and having a vagina is posting Tumblr nonsense in a room that must have collectively spent at least $100,000 to attend. Tickets to GDC along with plane tickets, taxi rides, lodging, and food equal a pretty penny in San Francisco, where the conference is held. Zoe Quinn pulled a Cosmo Kramer, but there's no laugh track at the end of the joke.
9. Distortion of reality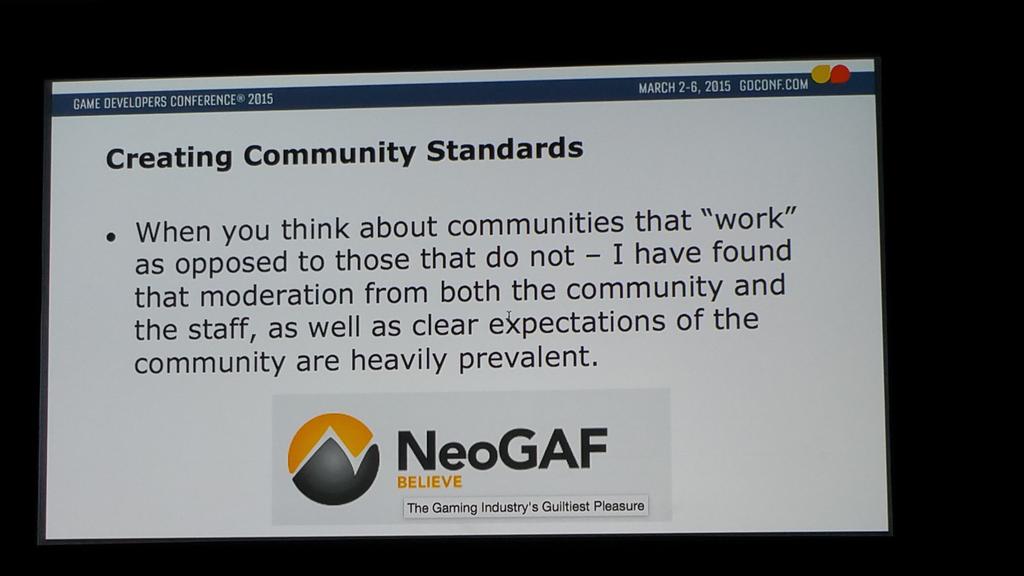 Neogaf as a forum has had more drama than a rapper with four baby mamas. Touting Neogaf as a successful and well-run forum is like praising North Korea and Pakistan as stable countries. Check out the long list of drama that Neogaf has gotten themselves over in the years. Using Neogaf as an example of a well-run forum is like getting lectured from a quintuple divorced gold-digger about the sanctity of marriage.
10. Neon colored hair

Besides using shoddy hair dye and having more numerous loose-ends than a George RR Martin series, these two ladies have managed to bamboozle the powerful shot-callers in the industry. They were treated like royalty at this event. The picture represents the Western world perfectly in how any two-bit hustling white girl can pretend to be a damsel in distress and make a living in America.
The above 10 pictures demonstrate the worst of GDC. You can recline on your chair and mumble some words to yourself about the decline of an event. You could also start to be more proactive about SJW connivance. If you want a world where you have to treat mentally deluded men as "women," have panels where they scandalize masculinity and plan for your servitude, I suggest you go to the DMV and change your sex marker from "M" to "F". For those who don't want to do such a thing and appreciate masculine sanity, it's time we take back gaming.
Don't Miss Future Articles Like This: Follow Us On Twitter (And Facebook)